I hate to say it but my Post Master's dad is on his last days of life, he has been battling cancer for awhile now and they don't expect him to make it past today. I told my PM that I would help her and her mom sell his
2003 Black Z06
, of course it's a
hard-top, 6 speed
, I don't know the interior color and what they are asking yet. She is going to get me that info asap. Hopefully I'll have an asking price by the end of the day. I do know this though, he bought the Vette with proceeds from an agreement with a cell phone company allowing them to put a cell tower on his property. The Vette is paid off and my PM tells me it is in pristine condition with approximately
7850 miles
on the OD. The car has been covered and garaged for it's entire life and very very well taken care of. This care is in the
Olympia, WA area
. If anyone is interested knows someone that might be interested, please call me @ 360-790-8925 and I'll get you more details. Thanks.
Update: Sorry no asking price yet. I will see her tommarow and maybe she will know more.
cilrah
2010-06-04 16:48:22
______________
MARK
LIFETIME MEMBER #117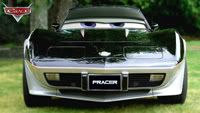 Click here to see my new friend P-Racer
"Keep up the Pace"