Hey folks, I need some help finding a wheel for a friends BMW 325ci. Her wheel was damaged pretty good on a curb. It's a
17" Factory Wheel Like This
. If anyone knows where to get one, or a good source, it would be appreaciated. I just need one. A new one from the dealership is $359, I found only one on ebay for $140 but it's 16"
______________
MARK
LIFETIME MEMBER #117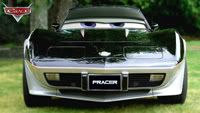 Click here to see my new friend P-Racer
"Keep up the Pace"