Anyone up for a cruise to Mt Saint Helens this Sunday? This would be weather permitting, it's a mixed batch of cars and I don't want to be the only corvette. The guy planning the cruise is my neighbor driving a 1965 Cobra GT of course no top so if it's planning on raining it's off. I don't have full details and will post more, if you PM me or email I'll get the details to you. Pray for sunshine.
______________
MARK
LIFETIME MEMBER #117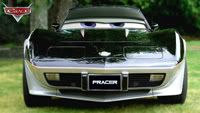 Click here to see my new friend P-Racer
"Keep up the Pace"