Phoenix : Sweetheart Corvette Show Sunday...are you coming? (1/3)
2/8/17 10:19pm
Our Sponsors help support C3VR

Re: Phoenix : Sweetheart Corvette Show Sunday...are you coming? (2/3)
2/17/17 2:42pm
Wish I had seen this sooner, Sunday is the only day I can do shows with my work schedule.
______________
MARK
LIFETIME MEMBER #117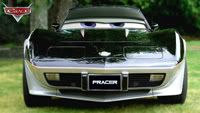 Click here to see my new friend P-Racer
"Keep up the Pace"

Re: Phoenix : Sweetheart Corvette Show Sunday...are you coming? (3/3)
2/17/17 3:00pm
I thought you moved here to retire?
______________
Only 30 years together
Our Sponsors help support C3VR